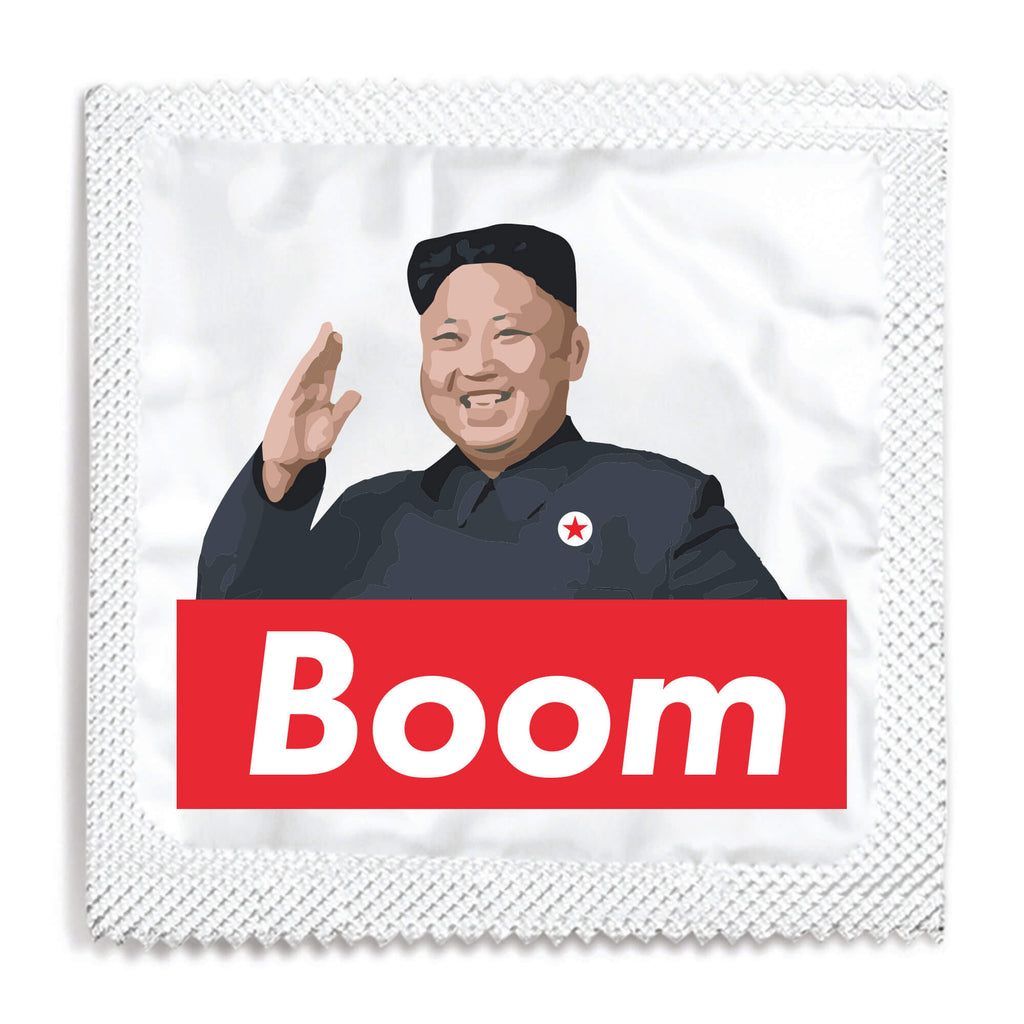 Kim Jong Boom Condom - 10 Condoms
Get the new Boom condom made specially for all the Supreme Leaders around the world. 

* All printing directly onto white condom foil. This is not a label.
* Includes 1 standard sized latex condom.

* Launch tonight.
---
More from this collection
---
We love to hear your comments!